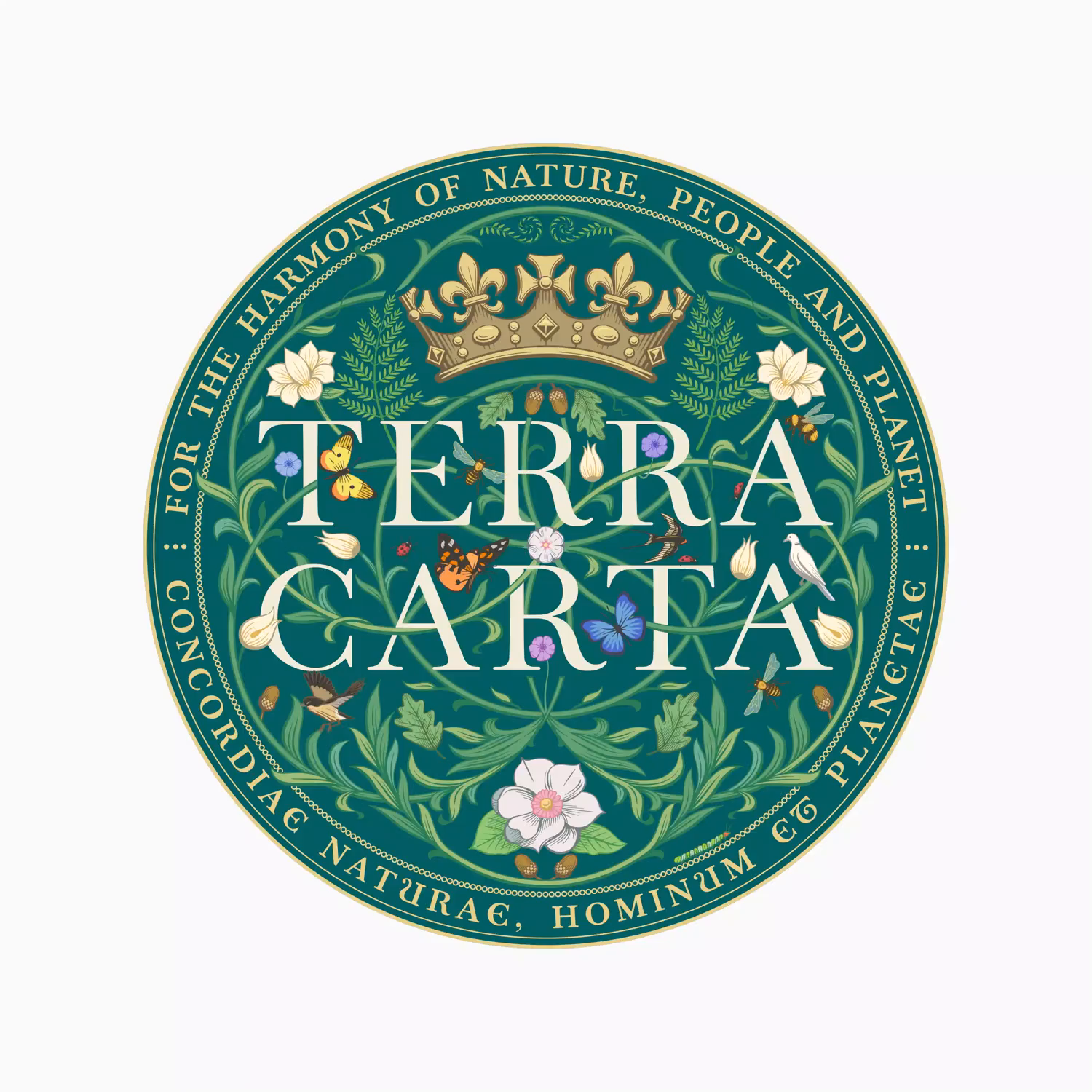 The Terra Carta Seal
The 2022 Terra Carta Seal recognises global corporations that are demonstrating their commitment to, and momentum towards, the creation of genuinely sustainable markets. It is being awarded to firms who have aligned themselves with the Terra Carta, who are driving innovation and leadership within their industry.
The Sustainable Markets Initiative have been working in close partnership with Corporate Knights (CK) for this initiative. We would like to acknowledge and thank them for this affiliation.
Recipients of the Terra Carta Seal have been assessed against CK's indicators and methodology used for CK's Global 100 most Sustainable Companies.

More information on CK
The Terra Carta Seal recognizes those organizations which have made a serious commitment to a future that is much more sustainable, and puts Nature, People and the Planet at the heart of the economy. We all need to make changes if we are to preserve the planet for our children and grandchildren and these businesses have pledged to make it easier for us all to do so.
HIS MAJESTY KING CHARLES III, IN HIS FORMER ROLE AS ROYAL HIGHNESS THE PRINCE OF WALES
Design
The Terra Carta and the Terra Carta Seal have been designed by Sir Jony Ive and his team at his creative collective LoveFrom.
The design of the Terra Carta Seal features a new typeface developed by the team, and the coronet of The former Prince of Wales.
Working closely with His Majesty King Charles III in his former role as The Prince of Wales, the design was based upon sacred forms that establish the underlying organisation and structure of the design.
Natural references include oak leaves, fern, magnolia, honeybees, swallows and the monarch butterfly, entwined with the typography.
These elements reinforce the sense of harmony and fertility, allowing flora and fauna to gently take control in a vibrant celebration of nature.
With respect for both the historic resonance of the Terra Carta and for the environment, we have used modest, natural materials and celebrated craftsmanship with a delicate, illustrated design. This feels a sensitive and sincere commemoration for those who have committed to the aims of the Terra Carta, and we are so very grateful to be able to contribute to such an important and impactful initiative.
SIR JONY IVE, KBE
Handmade paper made from 100% traceable and sustainable cotton James Cropper's Paper Foundation, Burneside, Cumbria
Imprimerie du Marais
Winners
Click here to see the organisations that have been awarded the 2022 Terra Carta Seal. Across a range of different industries, all of these recipients have acknowledged the gravity of the challenges facing our planet and have committed to playing a leading role in accelerating the world's transition to a sustainable future.